HR Transformation Definition: CIOPages.com defines HR Transformation as a foundational change encompassing one or more of the following:
Re-envisioning employee-centricity in the digital age
Rethinking the human resources operating model
Restructuring the human resources organization
Re-engineering of the core employee processes
Additions and enhancements to HR capabilities
And very often the re-platforming of the HR systems.
HR Capabilities Impacted by the Transformation:
HR transformation impacts one or more of the following HR business capabilities.
Employee Self Service
Employee Profile Database
Benefits Administration
Compensation
Recruiting and Onboarding
Employee Development, Training and Talent Management
Succession Management
Payroll
The HR Transformation Definition and Scope:
HR transformation encompasses several of the following areas, typically accomplished in concert, and detailed in an HR Transformation Roadmap, to leapfrog the Human Resources function to the next level.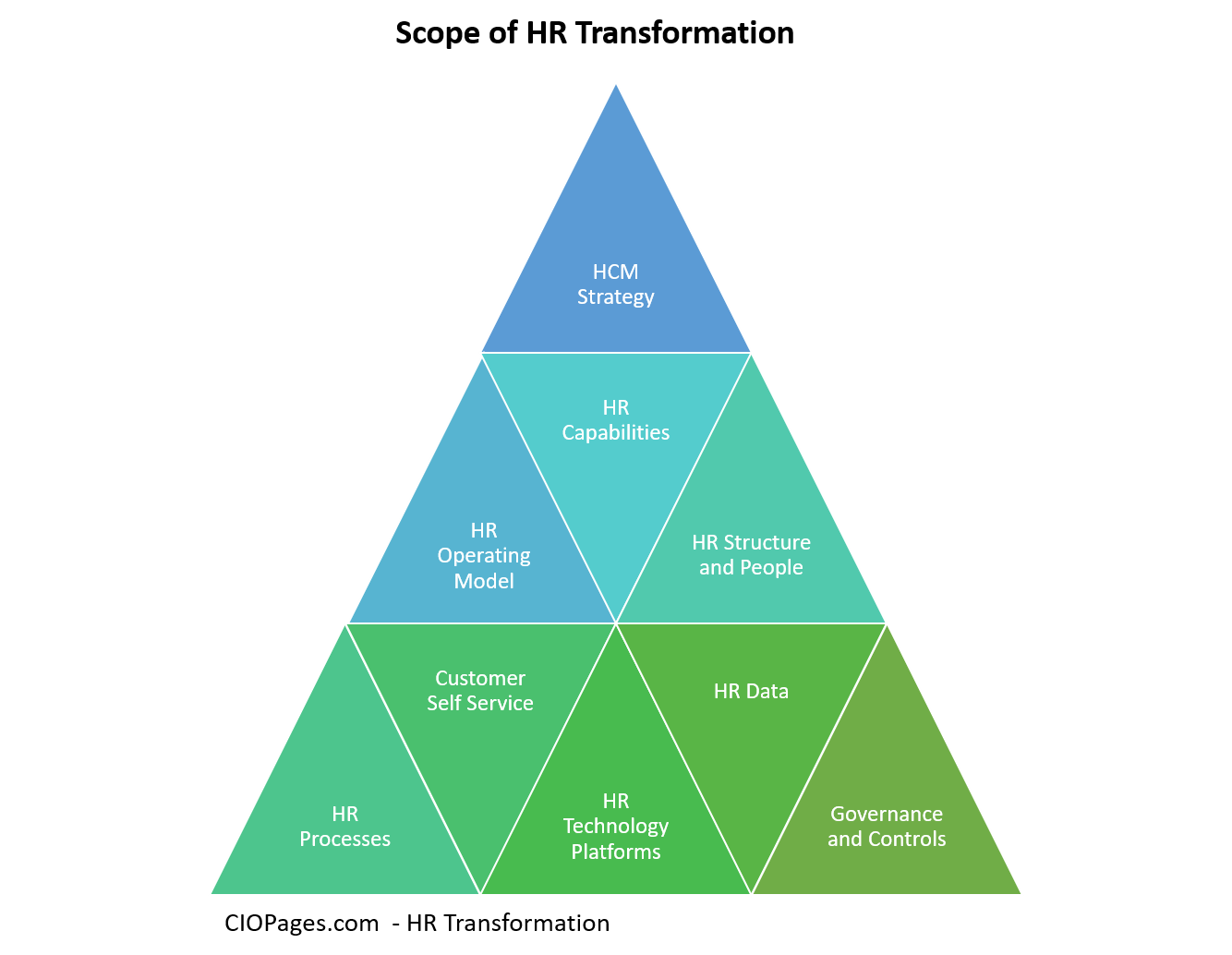 HR Strategy
HR Operating Model
HR Capabilities
HR Structure and Roles
HR Processes
Employee Self Service
HR Technology Platforms
HR Data Management
Governance and Controls
HR Transformation Process:
An outline of the HR Transformation Process:
Alternative Names:
Human Resources Transformation, HR Transformation, Employee Experience Transformation, HRIS Transformation, HRMS Transformation
Additional Information and Links for HR Transformation:
HR Transformation Tools and Templates: