Enterprise Architecture History
By: A Staff Writer
Updated on: May 29, 2023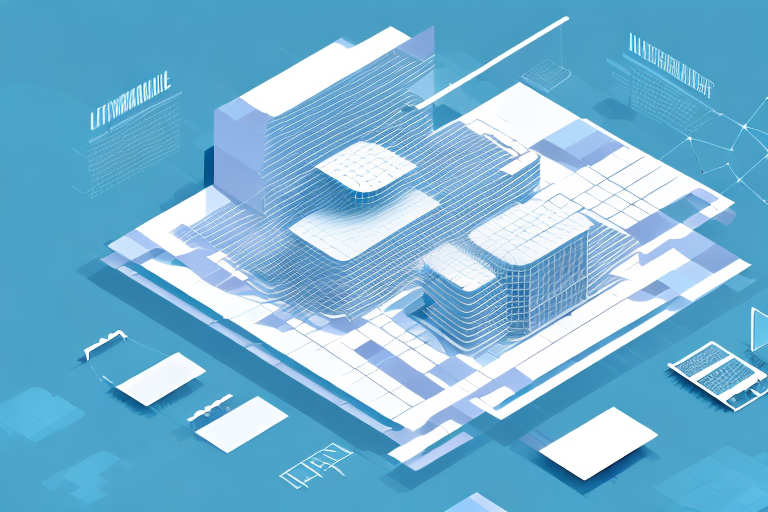 Enterprise Architecture History – Evolution, Trends, and Outlook
In today's rapidly evolving business environment, enterprise architecture is crucial for organizations to succeed. It provides a holistic view of the organization's processes, systems, and technology, allowing for creating strategies that align with business goals. This article will dive into enterprise architecture's history, evolution, trends, and outlook, highlighting key concepts, frameworks, and industry standards.
Enterprise Architecture History – Origins
Enterprise architecture (EA) traces its roots back to the early 1980s when businesses realized the need to align their IT systems with business strategies. However, the concept of EA wasn't officially defined until the late 1990s when the Zachman Framework was introduced.
EA has become an essential aspect of modern businesses, ensuring that technology investments align with organizational goals and objectives. However, the journey to this point was not without its challenges.
Early Concepts and Frameworks
Before EA gained widespread recognition, IT and business leaders routinely encountered difficulties coordinating their technological infrastructure. Business operations and IT decisions were disparate and lacked cohesion, risking organizational efficiency and profitability. These challenges were addressed in the 1980s when organizations began evaluating their business processes and prioritizing IT investments.
While the early frameworks created in this era were mainly IT-centric and focused on functions such as hardware and software management, they were the building blocks for today's comprehensive EA frameworks. Some examples include the Technical Architecture Framework for Information Management (TAFIM) and the Information Systems Architecture (ISA) framework.
The Role of Information Technology
As organizations increasingly embraced IT in streamlining their operations, professionals recognized the importance of aligning their technology use with their long-term objectives. As a result, digital systems became a business enabler rather than a simple backend support tool.
EA provided a systematic way to address the concerns of IT infrastructure, guiding executives in prioritizing technology investments aligned with business goals. By the late 1990s, the Zachman Framework had emerged as a widely accepted standard for EA, providing a comprehensive approach to aligning technology with business objectives.
EA has expanded beyond its early IT-centric focus to encompass the entire organization, including business processes, data management, and human resources. It has become critical to strategic planning, ensuring technology investments support the organization's long-term goals and objectives.
Overall, the evolution of EA has been driven by the need to align technology investments with business objectives and to ensure organizational efficiency and profitability. As technology advances, EA will be critical in guiding organizations toward success.
Enterprise Architecture History – The Evolution
The 21st century saw a shift in focus from IT-centric EA frameworks to more comprehensive models that approach the Enterprise as a holistic system. It recognized the need to unify all the business processes, stakeholders, and technology infrastructure. Some popular contemporary EA frameworks include The Open Group Architecture Framework (TOGAF), the Federal Enterprise Architecture Framework (FEAF), and the Zachman Framework.
From IT-Centric to Business-Centric Models
While the early EA frameworks focused primarily on IT infrastructure, recent models take a more holistic approach that transcends beyond technology. As a result, successful organizations regard EA as a conduit integrating business, operations, and cultural resources.
Modern EA holistically looks at the organization's objectives, improving efficiencies such as procurement and risk management and developing innovative solutions. The business architecture domain is increasingly becoming more critical, investing in sustainable growth in complex, dynamic environments.
With the rise of digital transformation, organizations recognize the need to align their business objectives with their technology infrastructure. As a result, enterprise architecture is becoming more business-centric, focusing on driving value for the organization.
The Emergence of Industry Standards
One thing that defines a mature management discipline is the existence of industry standards and a governing body that aligns all best practices and guidelines across the field. The emergence of industry standards such as TOGAF, FEAF, and Zachman Framework contributed to improving the practice of EA at a very granular level. These frameworks define the principles and guidelines, knowledge areas, and specific requirements for the successful implementation of EA in global organizations.
Industry standards have played a critical role in promoting the adoption of EA frameworks across organizations of all sizes. By providing a common language and set of best practices, these frameworks have enabled organizations to develop and implement EA programs more efficiently and effectively.
The Influence of Agile and DevOps
Continual improvement methods such as Agile have recently seen a revival in EA implementation. Organizations have adopted Agile as its framework for developing EA programs because of its iterative and scalable features, which align with the goals of EA. Agile methodology is highly effective in developing flexible, scalable frameworks that can adapt quickly to changes in requirements.
DevOps, another recent productivity trend, also contributes to the evolution of EA, providing the platform for agile teams to improve business outcomes. By providing tools and processes, DevOps aligns itself with the vision of creating efficient and cross-functional teams that encourage innovation while pushing for efficient and rapid delivery of solutions and services.
DevOps is particularly relevant in the context of EA because it enables organizations to break down silos and improve team communication. By fostering collaboration and communication, DevOps can help organizations to develop more integrated and effective EA programs that deliver real value to the business.
Overall, the evolution of enterprise architecture has been driven by a shift towards more holistic, business-centric models, the emergence of industry standards, and the influence of agile and DevOps methodologies. As organizations prioritize digital transformation and innovation, enterprise architecture will continue to drive business success.
Key Enterprise Architecture Frameworks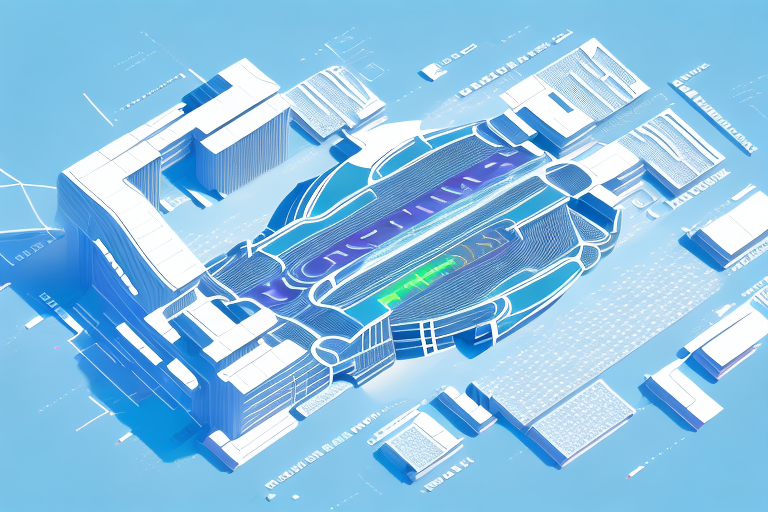 Enterprise Architecture (EA) frameworks are essential for organizations to align their business goals with their IT strategies. These frameworks provide a structured approach to managing the complexities of modern IT systems and ensure that all aspects of the organization work together seamlessly. In this article, we will discuss some of the most popular EA frameworks:
The Zachman Framework
The Zachman Framework is one of the oldest enterprise architecture frameworks, allowing executives to organize complex IT programs effectively. It defines six perspectives for enterprise architecture, including Who, What, Where, When, Why, and How. In addition, the framework helps organizations to understand the relationship between the different components of their IT systems and how they support the overall business objectives.
The "Who" perspective of the Zachman Framework focuses on identifying the stakeholders and their roles in the organization. The "What" view defines the data and information required to support the business processes. The "Where" perspective deals with the physical location of the components of the IT system. The "When" philosophy focuses on the timing of events and processes. Finally, the "Why" perspective defines the business goals and objectives, and the "How" view describes the processes and technologies required to achieve these goals.
The Open Group Architecture Framework (TOGAF)
The Open Group Architecture Framework (TOGAF) defines a comprehensive framework for EA, considering all aspects of a business, technical, and cultural requirements. It is one of the most commonly used EA frameworks, offering various tools, techniques, and services to achieve business goals. TOGAF provides a standardized approach to EA that enables organizations to develop and implement IT strategies that align with their business objectives.
The TOGAF framework consists of four components: the Architecture Development Method (ADM), the Enterprise Continuum, the Architecture Content Framework, and the Architecture Capability Framework. The ADM provides a step-by-step approach to developing an enterprise architecture, while the Enterprise Continuum provides a framework for organizing architecture artifacts. The Architecture Content Framework defines the types of artifacts that are used in the development of enterprise architecture. In contrast, the Architecture Capability Framework defines the skills and resources required to implement the architecture.
The Federal Enterprise Architecture Framework (FEAF)
The Federal Enterprise Architecture Framework (FEAF) is a government-specific architecture framework that provides guidelines and principles for developing and implementing EA by federal agencies. The framework includes four domains: Performance, Business, Data, and Technology. The Performance domain focuses on the strategic goals and objectives of the organization, while the Business domain defines the business processes and functions. The Data domain defines the data and information required to support the business processes, while the Technology domain defines the IT infrastructure needed to support the business processes.
The FEAF framework provides a standardized approach to EA for federal agencies, enabling them to develop and implement IT strategies that align with their business goals. In addition, the framework helps federal agencies to improve their efficiency and effectiveness by providing a common language and approach to EA.
Current Trends in Enterprise Architecture
The Rise of Digital Transformation
The digital economy has triggered a paradigm shift in how we think about traditional business models. This shift has forced organizations to be more agile, adaptable, and innovative, resulting in the rise of digital transformation.
EA provides a practical framework for aligning transformation efforts with business goals, enabling organizations to implement and iterate critical digital transformation projects with minimum disruption.
Cloud Computing and Enterprise Architecture
Cloud Computing has disrupted the IT industry, providing a more flexible and cost-effective model for enterprise infrastructure. EA has become an essential tool for companies taking advantage of the cloud, providing consistency and stability in their IT environment while allowing flexibility for innovation and experimentation.
The Integration of Artificial Intelligence and Machine Learning
Artificial Intelligence (AI) and Machine Learning (ML) have revolutionized the digital industry, augmenting the traditional EA models to enable intelligent decision-making and automation and to provide predictive capabilities. As a result, AI and ML are becoming more accessible and offer enterprises endless innovation opportunities.
Outlook for Enterprise Architecture
The future of EA is bright, providing organizations with a roadmap to evolve with changing technologies and customer expectations. Incorporating emerging trends such as digital transformation, cloud computing, AI, and machine learning into EA frameworks will provide companies with greater agility and the ability to quickly pivot their strategies and initiatives.
Organizations embracing EA will reap the benefits of speed, agility, and innovative capability, providing a pathway toward more robust, efficient, and sustainable business outcomes.