Home > Finance Transformation Articles
Finance Transformation Articles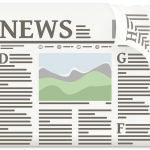 CIOPages.com offers a treasure trove of resources, including finance transformation articles, for enterprise accounting and finance transformation.  From a detailed definition of finance transformation to an in-depth finance capabilities model, from finance transformation roadmap to finance value streams, CIOPages.com provides a slew of articles, insights, templates, tools, and tutorials enabling the transformation of accounting and finance functions.
Finance Transformation Articles:
Please check back often as CIOPages.com will keep adding additional accounting and finance transformation articles.
error:
Content is protected !!