Capstera.com, an enterprise business architecture solution, has created the Capstera business architecture framework, that is simple and easy to follow.  It is more of a content metamodel and outlines the key components that are a part of any business architecture framework.  Here are the business architecture framework diagram and a brief explanation.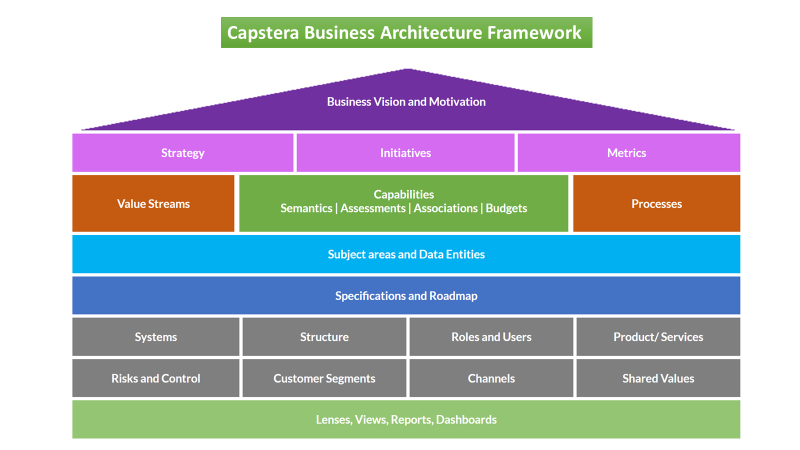 Capster Business Architecture Framework Components:
Business Direction:  Business motivation and direction are a critical first step. While the strategy may not be defined as a part of the business architecture, understanding strategy and setting the right strategic context for business architecture, is a critical success factor.
Business Capabilities: Business capabilities are a foundational component of the business architecture.
Value Streams:  Value Streams depict activity flows from a stakeholder perspective.
Processes:  Processes are detailed flows that are one click below value streams.
Subject Areas and Data Entities: Data and how it related to capabilities, value streams, and applications is a vital joint business architecture/data architecture deliverable.
Structure and Roles: Know who uses what capabilities and how?
Technology Landscape: Inventory of systems/technologies and overlaying against capabilities and value streams provides the technology footprint.
Capstera Framework includes other elements such as Risks, Controls, KPIs, Channels, Customer Segments, Products and Services, Business and Technical Domains and others.